Current Computer Science full time graduate employment rates are hovering at about 70% employment within 4 months of graduation. This has been steadily dropping since 2010 where rates were up at 85%.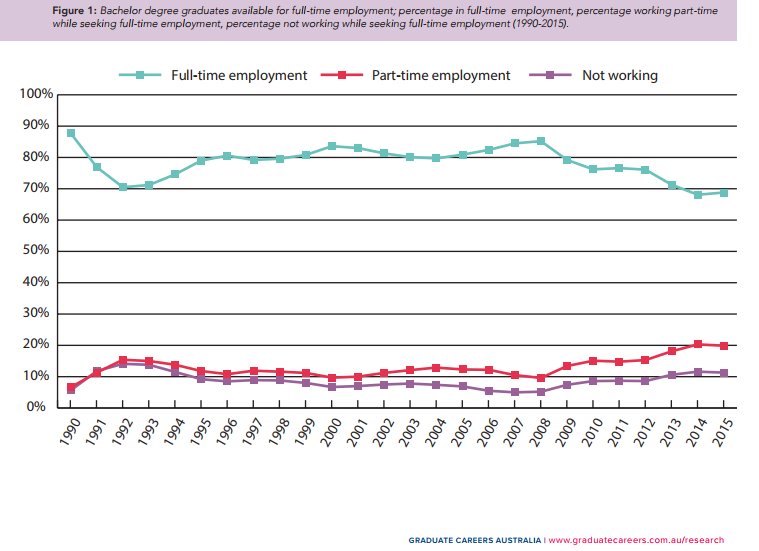 There are a range of contributing factors but from a market where the demand for software programmers is rising by 17% this is unacceptable and unnecessary.
After consulting with software industry employers and running a range of boot camp programs in Australia, India, USA and The Philippines we created a unique and effective University offboarding program.
The Switch Maven off boarding program is designed to maximize graduation employment rates by exposing students to an industry driven boot camp in their final semester at University.
This off boarding boot camp uses a proven methodology for gaining employment within the software development industry.
Students are given a power packed project based approach to:
Current developer tools
Full stack javascript
In demand soft skills
Self branding and interviewing
International communications
Program facilitators are pulled directly from the software industry providing up to date insights into what employers want from graduates today and tomorrow.
We also entwine industry vetted projects for students to solve and a range of mentors and internship pathways to assist in the career transition pathway.
For a more detailed view of the University Off boarding Program click here
To contact us to discuss how we can work with your Institution