Offshoring made easy and effective for you
Whether you are a startup or an established business you have no doubt heard of the benefits available in off-shoring. Huge cost savings compared to using local software developers and the access to large teams when you need them.
You have also probably encountered a lot of horror stories about miscommunication, timeline blowouts,old outdated technology stacks and general timezone frustrations.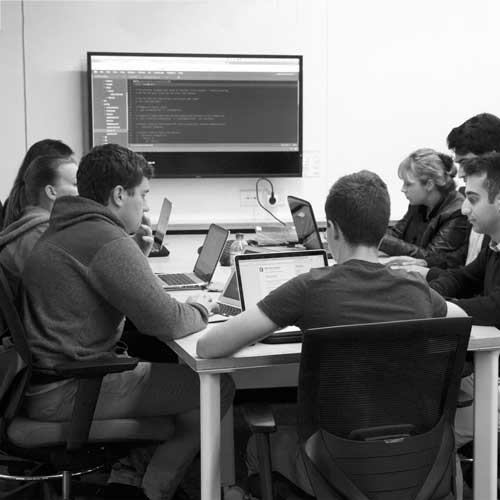 The problem
I don't know where to start in engaging with off shoring
I don't want to be locked into some fixed term contract without knowing the quality of service I will receive
No consistency with the level of ability and technology stacks used by the developers
A remote project manager that doesn't 100% understand what I want
Staying up until 3am to try and communicate with my tech developer
The solution
We are building a global community of web developers that have been trained using our own coding boot camp: Switch Maven Academies and are in tune with the way in which modern western companies operate, communicate and thrive.
Our off shore developers are all managed by our local Australian team and we project manage all assignments by coordinating our communication between an Australian project manager and offshore project manager.
Best of all is that we offer a unique on-boarding model. Our boot camp graduates are available for a 1 month internship to complete their education. This internship allows them to work remotely for you in a full time capacity for just $100 per week ie. $400 total.
At the end of the month you :
Successfully tried the off-shoring experience at a fraction of regular software development costs.
Can employ the developer you worked with on an ongoing month by month engagement for just $3000 per month
Can convert the role to a full time role if you are super satisfied and pumping ahead in your business growth.
Use cases for this service
Building basic Minimum Viable Products to validate your business idea and bring the technology features to life.
Bug testing and feature analysis.
Expanding your existing tech team in general.
For more information on this groundbreaking service contact us